Chair Massage at Conferences, Corporate Trainings, Meetings & Seminars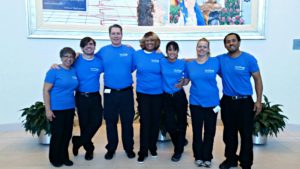 If you're planning your next corporate event, add on-site chair massage to your agenda!   It has become a common addition to conferences, trainings,  meetings, and other corporate events.
Why you want chair massage at your corporate event
Your attendees will sit for hours and take in a lot of new information. They may start to feel tired and could lose interest.   You want to provide something for your guests that help them stay focused and energized throughout the day.  
That's where we come in!
Turn 2 Massage provides exceptional on-site chair massage services for conferences, trainings, meetings, seminars, and other corporate events in Atlanta 
Our chair massages help get the kinks out, clear the mind, and provide rejuvenation. Our massage therapists can address common complaints voiced by attendees at these type of events.  Neck pain, a backache and brain overload are just a few of the complaints we hear.  Our chair massages help with all of that and more! 
Let us help you exceed the expectations of your guests.  Our team of talented massage therapists can be another highlight to your event.  Your guests will be extremely appreciative!
Click here for pricing information or contact us for a free customized quote.
Call or email today to book chair massage for your conference, corporate training, meeting or seminar!