Michelle DiGaetano


Licensed Massage Therapist Atlanta, GA
Owner, Turn 2 Massage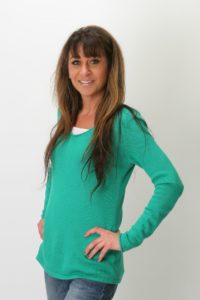 Originally from upstate New York, Michelle moved to the Atlanta area in 1999.  She is a 2004 graduate of the Atlanta School of Massage, a professional member of the American Massage Therapy Association, and board certified through the National Certification Board for Therapeutic Massage and Bodywork.  
Michelle has worked in various areas of the massage industry including chiropractic offices, wellness clinics, athletic clubs, and spas.  She was also employed at The Spa at Four Seasons Hotel in Atlanta.  
In 2010, Michelle established Turn 2 Massage, a mobile massage service specializing in corporate massage and event services.  Turn 2 Massage has a team of massage therapists that provide onsite massage at corporate offices and various events.  These events include trade shows, conventions, sporting events, health fairs and more. Her team of massage therapists are all experienced, state licensed professionals. 
For the past 7 years Michelle has been providing massage services for the Atlanta film and television industry. She services cast both privately in home, as well as on set for cast and crew.   Michelle continues to focus much of her time working with the productions in Atlanta.  She also serves on the membership committee for the Georgia Production Partnership.  This non-profit organization consists of companies and individuals active in the state's film and television industry.  The organizations funds go directly to supporting the state's incredible tax incentive that keeps these productions coming to Georgia.