Employees will love chair massage at work!
Turn 2 Massage is Atlanta's office massage service provider for corporate chair massage therapy services. If you want to show your employees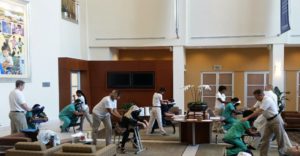 appreciation or are thinking of including office chair massage in your corporate wellness program, our highly skilled massage therapists will provide a memorable experience that your employees will rave about for months to come.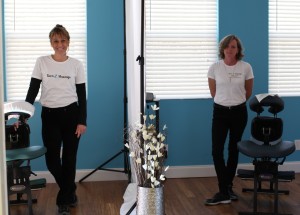 ***Stressed out with project deadlines?
***Working long hours?
***Dealing with difficult clients?
Office chair massage is an ideal way to keep stress levels low and employee satisfaction high. A time for you and your employees to relax and recharge. Providing regular chair massage in the office results in happier employees that are less stressed and feel more appreciated and acknowledged for their hard work.
Our office massage service offers you a special way to say thank you to your staff for their dedication and contribution to your company's success.
Benefits of chair massage in the office
Our trained professionals will provide chair massages that leave your employees feeling completely relaxed, refreshed and rejuvenated. Chair massage can help lift spirits and build more team-oriented relationships. You will be amazed at the transformation! Your entire staff will have more energy and more energy means more productivity for your business. Statistics show that companies who offer chair massage in the office see a decrease in employee sick days. Chair massage is a small investment when comparing the cost to that.
Contact us regarding a one time employee appreciation event, weekly, monthly, or quarterly corporate chair massage at your office. We can discuss specifics and help determine what works best for you. Chair massage sessions can range between 5 and 30 minutes depending on your time and budget constraints.
Office Massage – Rates & Services
In addition to our office massage services, we also provide corporate massage for events in Atlanta and surrounding areas including Buckhead, Marietta, Sandy Springs, Alpharetta, Norcross and many other metro cities.