There are many advantages to offering employee perks and additional incentives.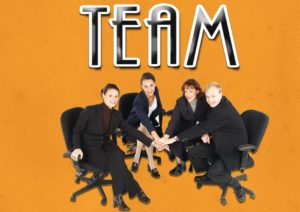 Corporate perks are more common than ever before.    Companies are offering a variety of incentives such as discounts on services, gym memberships, free lunches and other fun perks to keep their employees happy and their retention rates high.   
We see more and more employers providing fun activities in the workplace so employees are able to unwind, relieve stress, and take mental breaks throughout the day. Some of the more popular activities include ping pong tables, dart boards, and miniature golf stations.    Companies that treat their employees well and provide these extra corporate perks don't have the turnover other businesses do. Employees are happier, more productive and enjoy being at work.  These extras are extremely affordable considering the money saved.   
Add Chair Massage to your Benefits Program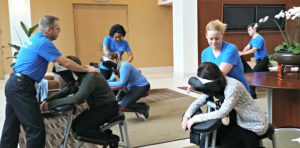 We believe keeping stress levels low and energy high is a win for everyone. Our corporate chair massage services are another great incentive for employees and employers.    When we bring chair massage to our various clients offices, the entire place is buzzing and everyone is super excited!  Our regular clients schedule weekly or monthly and employees look forward to us coming.   
Corporate perks are almost necessary nowadays to keep employees happy and healthy.   Don't let your competition be more attractive to your employees!
Contact Turn 2 Massage today to discuss adding chair massage to your corporate benefits program.