Blog by Michelle DiGaetano – Owner of Turn 2 Massage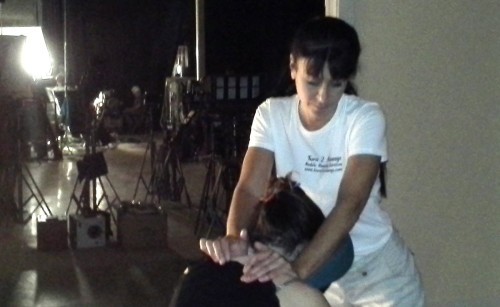 Michelle DiGaetano, Celebrity Massage Therapist
Owner of Turn 2 Massage
When working with celebrities or high profile clients, they want someone professional, trustworthy and someone that understands the need for confidentiality. 
Working as a massage therapist for celebrity clients started by a referral from The Four Seasons Hotel Atlanta where I worked prior to starting my own business. People recognize the high standards required working at a 5 star hotel.  
Because celebrities are able to afford the best of the best, you have to be very good at what you do. Being confident and able to meet or exceed the level of service they're accustom to is really important. Word of mouth is one of the best marketing tools to keep a successful massage business going. And if you're working with the entertainment industry word of mouth is even more important. If you build that trust, have great skills and treat all your clients with the same level of importance, they will be your best advertisement.
Although getting involved with the entertainment industry came to me somewhat by chance, the positive feedback and success with that client led to additional opportunities and more referrals. Since that time there have been referrals to many individuals associated with the industry. If you have great skills and earn a good reputation, people will seek you out for massage services and continue referring you to other individuals.
See our celebrity massage page for more information
We also provide massage on film & TV sets
Read my bio here