Chair Massage for your Atlanta Conference, Corporate Training, Meeting or Seminar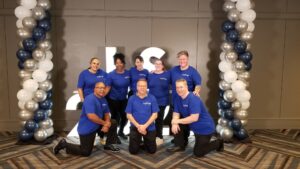 If you're planning a conference, corporate meeting or event, add chair massage to the agenda!
Turn 2 Massage provides onsite chair massage at conferences, trainings and other corporate events.  Chair massage offers attendees a chance to relax and recharge.
Why do you want chair massage at your conference or corporate event?
Your attendees will sit for hours listening to speakers and taking in a lot of new information.  Eventually they will start to feel tired and could lose interest.   Having chair massage available throughout the day will help them stay focused and energized.
Our massage therapists can address common complaints voiced by attendees. Neck pain, backaches, and brain overload are just a few of them.  Chair massage will help get the kinks out, clear the mind, and provide rejuvenation.
Let our team of talented massage therapists help keep your attendees relaxed and focused!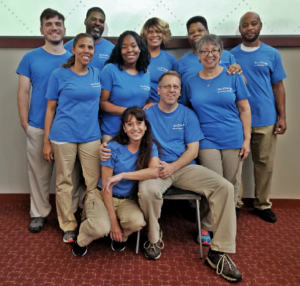 Turn 2 Massage provides on-site chair massage services for conferences, trainings, meetings, seminars, and other corporate events in Atlanta 
 Contact us for a free customized quote