Mobile Massage Services for Hands and Feet 
Our Atlanta mobile spa service includes hand massage and foot massage
for groups and events
Hand Massage: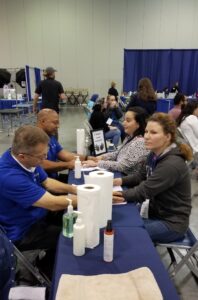 Relieve aching hands.  With all the computer and electronic devices used today, hands can get really sore.
Hand Massage feels great and you'll be amazed at how relaxing it can be.
Book by the hour.  You choose your session length ranging from 10 to 30 minutes per person.

Foot Massage:
Treat your feet. Spending your day standing or walking for long periods of time can be agonizing.
Foot Massage relieves aches and pains and helps relax the mind and body.
Book by the hour. As with Chair Massage, you can choose your session length ranging from 10 to 30 minutes per person.
In the Workplace:
Employees can benefit greatly from hand, wrist and arm massage.  Not only will it relieve tired hands, it can help prevent workplace injuries and will relax and calm the mind.  With all of today's technology and all the hours spent working on computers, anyone can benefit from hand massage.
At Trade Shows: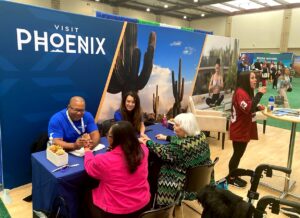 Maybe you have a hand or foot product to promote. Hiring massage therapists to provide either hand massage or foot massage using your product is a great way for potential customers to experience that product. A great service to offer attendees at trade shows or expos.
At Spa Parties or Special Events
Maybe you're looking for a massage service for your mobile spa party.  You can choose hand massage or foot massage.  Your guests will feel so pampered!  You can combine with chair massage or other spa treatments.
Hand Massage & Foot Massage is For Parties or Groups:
Book hand or foot massages by the hour (two hour minimum)
Hand and Foot Spa Treatments:
Dry cracked hands or feet? We can help you with that! You may want to try our hand scrubs or foot scrubs.
Enjoy a hand scrub or foot scrub to exfoliate and moisturize. You will receive a scrub followed by massage with a moisturizing lotion. Another great addition to your spa party!