Onsite massage for Customer Appreciation Day, Grand Openings & Store Events
Chair Massage at your Event is a thoughtful way to show your customers you value their business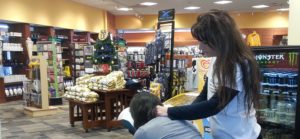 Turn 2 Massage has a team of massage therapists that specialize in event massage services.   They will bring smiling faces to all your guests.   Our therapists are knowledgeable and skilled in stress relief and relaxation so your customers will be in good hands AND will leave your event feeling fantastic!  Let our talented massage therapists help make your event unforgettable.
Chair Massage is a great way to say we appreciate your business
If your holding a customer appreciation event or celebrating a grand opening and want it to be memorable for your guests, chair massage can be that 'special touch' they won't soon forget. Your customers are sure to feel appreciated.
So if your looking for something special for your big event, look no further. Chair massage is always a highlight to the occasion and a treat for all.
Give us a call or submit your request for a customized quote.   We can help determine the appropriate number of therapists needed to provide all your customers with a relaxing chair massage.
Let Turn 2 Massage and our expert chair massage therapists add that "special touch" to your customer appreciation event!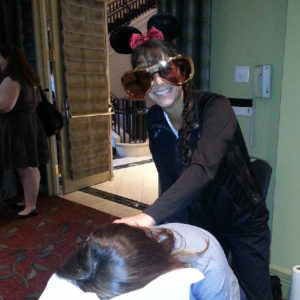 Make Turn 2 Massage your choice for mobile massage therapy, chair massage, event massage and mobile spa party services in Atlanta.
For pricing information on Chair Massage for Customer Appreciation, click here