Massage at home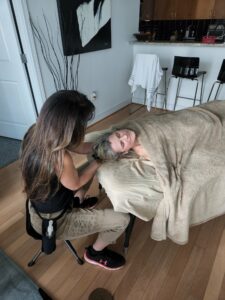 Experience the comfort and convenience of receiving a massage at home.  Wouldn't it be nice to avoid traffic and relax at home after getting a massage?  Our convenient in home massage service makes it simple and easy.   We bring all the supplies needed, including a massage table, sheets, and relaxing spa music. Our mobile massage therapists will provide the same therapeutic massage that you find in spas, chiropractic offices, and wellness clinics.
Massage at Home is such a Treat!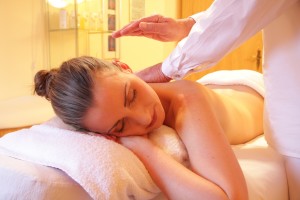 Whether your looking for an individual treatment or a couples massage, our state licensed massage therapists will provide customized massages based on your specific needs. We specialize in both relaxation and pain relief massage, more commonly referred to as swedish and deep tissue, so you're sure to receive the results you want.
Traveling massage therapists will come to your home
Sit back, relax and let our massage therapists come to you.  Once you experience a massage at home, you'll see why our home massage services are more popular than ever! Treat yourself or surprise a loved one.
Experience mobile massage in home services by one of our talented experts. Don't let the relaxation and stress relief you receive during your massage be lost fighting traffic on your way home. Think about how nice it would be to get your massage then relax on your own sofa.
Advanced notice is required.   Choose a day and time and we will do our best to accommodate you.
Contact us today to check availability and schedule your appointment.
Check our Rates here