In Room Massage Atlanta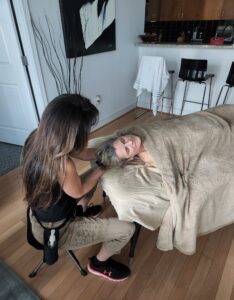 Sit back, relax, and enjoy massage in the comfort of your hotel room.  We save you time and the frustration of dealing with Atlanta traffic.
We provide in room massage for individual's or couples massage.
Our state licensed professionals bring all the necessary supplies including massage table(s),  linens, and spa music.   We offer both 60 and 90 minute sessions.
In Room Services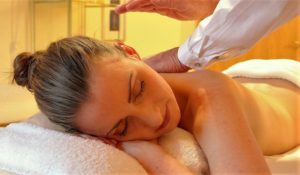 Your therapist(s) will arrive at your hotel approximately 15 minutes prior to your scheduled appointment, check in with the front desk, and have the attendant call your room to notify you of their arrival.
Our therapists are trained in various techniques including swedish massage, deep tissue, and prenatal.   Whether you want relaxation or pain relief, your massage treatment will be customized to your specific needs.
Be sure to inform your therapist(s) of any medical conditions prior to receiving your massage, as well as any specific areas you would like focus on.
We provide 100% professional massage therapy services.
Please note the following:
Advanced notice required.
Prenatal massage can only be performed on women past their first trimester of pregnancy.
We DO NOT accept requests for sensual massage and our therapists will not tolerate sexual advances or acts of any kind.