Our Corporate Chair Massage & Event Services won't disappoint!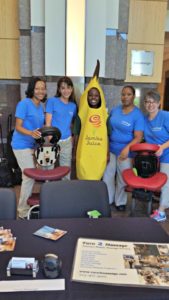 Turn 2 Massage provides corporate massage and event massage in Atlanta. We service businesses for a variety of corporate functions and occasions.
We have been a part of many customer appreciation day events,  employees appreciation days as well as provide regular office visits as part of corporate wellness programs.
If you're having a company event and are in need of chair massage services, we have a team of massage therapists ready to go
Whether you need chair massage for office wellness, a corporate event or to include at your corporate holiday party, we can help make your occasion or event more special.
Chair Massage can help make your long day a great day!
Relieve aches and pains from sitting at a conference or training all day. Chair massage stations are a welcome sight for attendees to relax and recharge.
So many reasons to include chair massage at your office or next corporate event!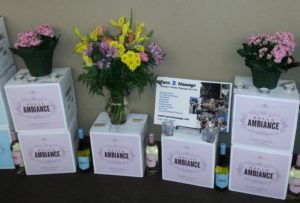 A wine company launched their new line by creating a spa like environment for their sales staff. We provided the massage and music and they provided a display of flowers and their new products
It was a big success and added enjoyment to an already special day!