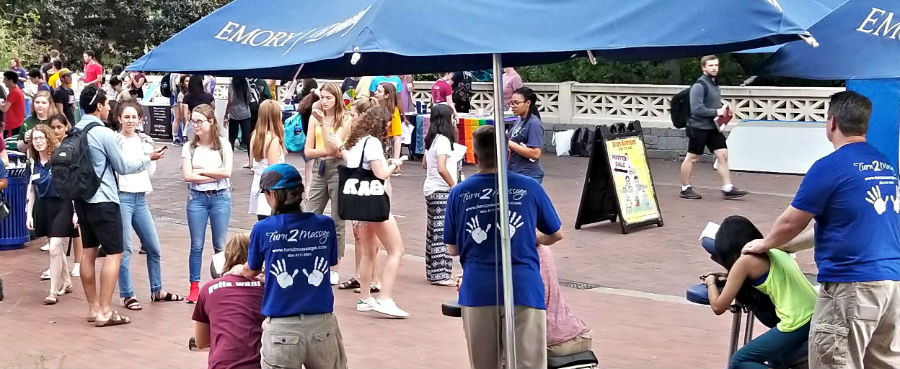 Chair Massage for Student Appreciation Day, Final Exam Week, & Special Events 
If your school is holding an event and your looking for activities students will enjoy as well as benefit from, our chair massage is an affordable option.  Our team of state licensed massage therapists will come to your school's event or campus location and provide chair massages that will leave your students feeling relaxed and re-energized.
Help your students de-stress during final exam week or add that 'special touch' to your school event.  Your students will appreciate the gesture and greatly benefit from the healthy effects massage can provide.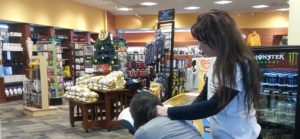 During final exam week students are in need of stress relief
At the end of semester students are under a tremendous amount of stress.  They are sleep deprived due to late night study sessions, papers are due, and they have final exams to prepare for.   All these demands create anxiety and tension.
If your looking for a way to help alleviate some of the stress your students are experiencing, Turn 2 Massage offers relaxing chair massages that will help students de-stress during this very stressful time.  We can help students unwind, relieve aches and pains and re-energize.   A mental break is just what they need to get through the end of semester demands.
Chair Massage benefits students in many ways: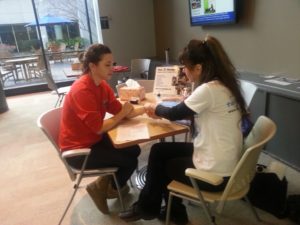 Relieves physical and emotional stress
Improves mental focus and clarity
Contact us today to book your onsite chair massage during final exam week, student appreciation day, or for your school's event.
Turn 2 Massage is Atlanta's chair massage and mobile massage provider for college campuses and schools in Atlanta .