Chair Massage for Teacher Appreciation
May 6th thru May 12th, 2018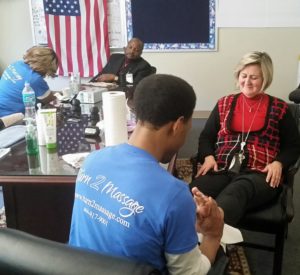 Massage makes a great gift for Teachers!
Reward your teachers for the extra effort and dedication they give to better the lives of their students. Treat your teachers to a 10 or 15 minute chair massage during teacher appreciation week.  Massage will give your teachers an opportunity to relax, clear their mind, reduce stress, and enjoy a little quiet time.     Massage is the perfect gift and your teachers definitely deserve it! 
Teachers deserve special attention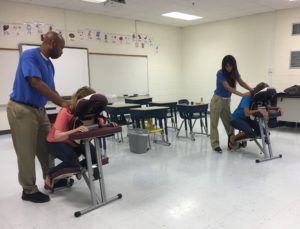 Teachers focus so much of their time and attention to helping students learn and grow. They are committed to educating students and providing the knowledge they'll need throughout their lives.   They encourage and support them.  Some teachers will use their own finances to purchase supplies that can help make learning easier. 
This year give your teachers a gift that will be remembered.
Let Turn 2 Massage and our team of talented massage therapists give your teachers the relaxation and stress relief they deserve!
Contact us today for your Teacher Appreciation Day Massages