Benefits of Chair Massage in the Workplace
Chair massage at work has become one of the most popular benefits for employee wellness.  Chair massage has proven to reduce employee sick days and keep employee retention high. Your staff will appreciate the special attention and you'll see a difference in their productivity and performance.  Chair massage is great for team building and creating a more cohesive work environment.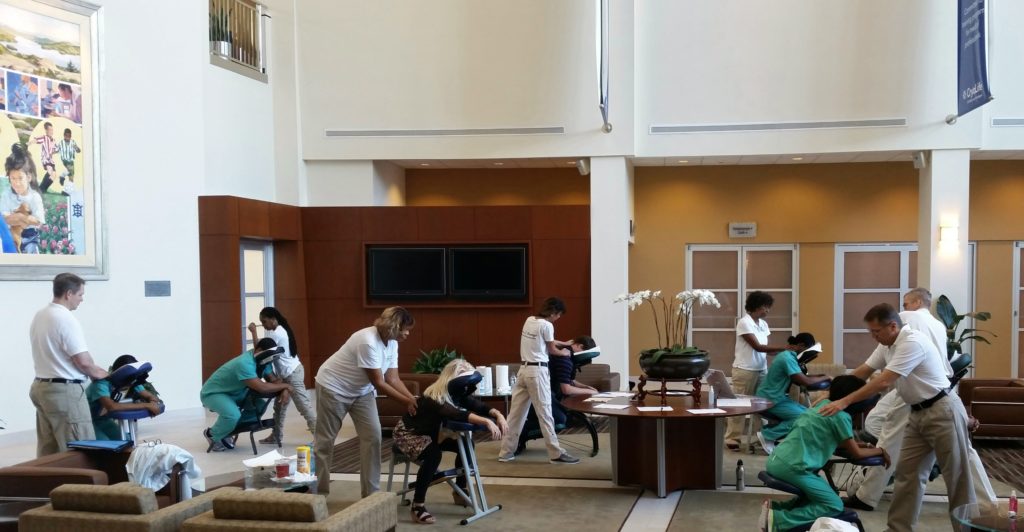 The reasons Chair Massage WORKS in the office:
It lowers stress by decreasing cortisol levels
Aids in prevention of workplace injuries
Boosts morale
Reduces employee sick days
Is cost effective
Short sessions  that give immediate results
These are just a few of the benefits your company will experience by including massage at the office. Turn 2 Massage offers wellness at work programs that will fit into your schedule and budget. We can provide one or multiple therapists to accommodate your entire staff.
Adding regular chair massage to your company's wellness program will contribute to a more stress free work zone.
Read more about corporate chair massage in the workplace, here