Take a Chair Massage break!

Office chair massage is a great way to relax and regenerate on your coffee break or lunch break. As little as 10 minutes of chair massage can reduce stress, relax and rejuvenate the body, and help clear the mind.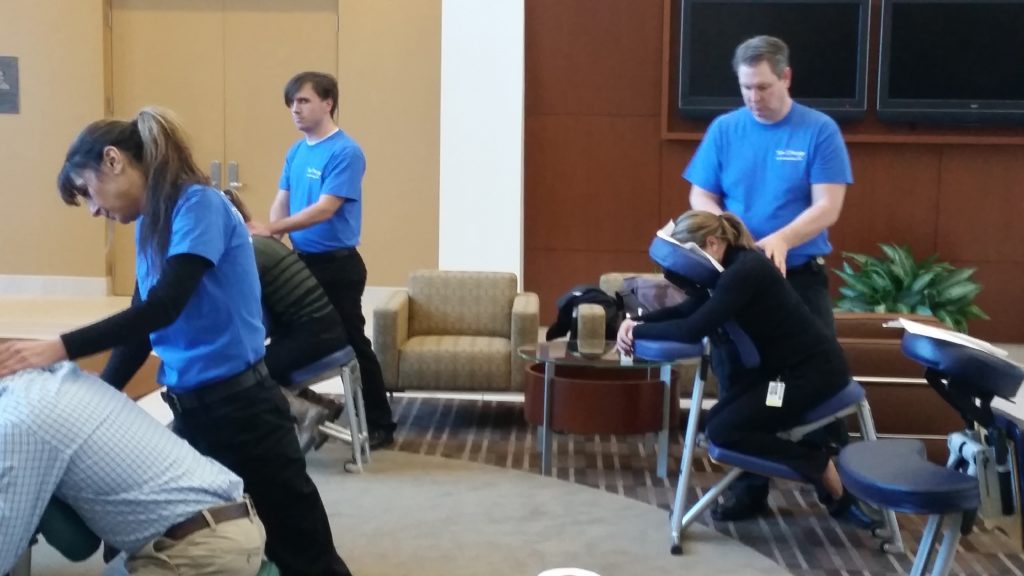 Stress is a leading cause of employee sick days. Chair massage at your office can reduce the build up of work related stressors and your employees are better able to cope with work demands.  This leads to fewer employee sick days and more business productivity.  Not only does is improve the health and wellness of your employees, but it benefits the business.  Employees are recharged and able to complete tasks much more efficiently.  
Employees who receive chair massage at work have better morale, work better together and feel appreciated for their hard work. A definite health benefit for employees and a financial benefit to employers.
Consider chair massage at your office.  We think you'll love the results.
Our corporate massage therapists are amazing!  
Read more about our corporate office chair massage here.