Chair Massage at your Convention will help attendees stay energized throughout the day!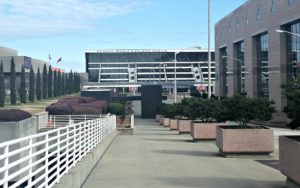 Turn 2 Massage provides on-site chair massage services for conventions in Atlanta.   
If you're planning your next convention, consider creating a quiet space where attendees can relax during breaks. Receiving a short chair massage can help renew and recharge attendees, allowing for better focus throughout the day.
Conventions normally involve large groups of people spending several days discussing work and other industry related issues. Hours of brainstorming and creating new and innovative ideas can overload the brain and potentially lose the interest of attendees.
Chair Massage can provide rejuvenation and improve mental clarity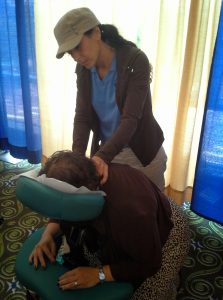 Attendees will have the opportunity to relax, unwind and clear their mind. Chair massage at your convention can make a big difference in attitudes and in the overall atmosphere.  
Consider including chair massage at your convention. Contact us for a customized quote or call 404-917-9001 for more information.
Turn 2 Massage for conventions in Atlanta.   Your leading trade show, conference and convention massage service provider.