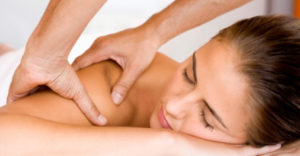 Turn 2 Massage provides mobile massage services for in home massage therapy. We understand your time is limited and deliver a simple and easy way for you to make massage therapy a regular part of your life.
Our in home massage therapists are knowledgeable, skilled professionals fully equipped to provide quality massage in your home.
In home services are available to enjoy yourself or to surprise a loved one with a special gift for occasions like Valentines Day, a birthday or anniversary.
Our service is convenient for people with busy lifestyles, anyone who lacks transportation, individuals who may be temporarily immobile or anyone that just prefers the convenience of massage at home.
Your therapist(s) will arrive about 15 minutes prior to your scheduled appointment time to set up (wherever you feel most comfortable) and prior to the session will discuss what you would like to achieve from your massage. For your benefit we offer both 60 and 90 minute sessions.
Please call or email us to schedule. We will do our best to accommodate your requested time. A minimum of 24 hours is usually best in order to find an available therapist. We have both male and female massage therapists on staff.
Book your in home massage therapist today!
Pricing information for in home mobile massage in Atlanta, corporate office or event chair massage, and mobile spa party services