Treat your nurses to chair massage for Nurse Appreciation Day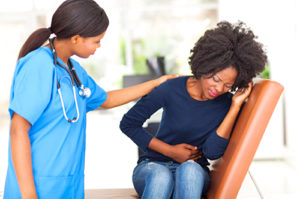 National Nurses Appreciation Week begins on May 6th and ends on May 12th, the birthdate of Florence Nightingale. May 6th -12th was formally recognized as National Nurses Week by the American Nurses Association.
Nurse Appreciation week is a time to pay tribute to all the nurses for their hard work and dedication and honor them for their commitment to patient care.  Nurses deserve be recognized and acknowledged for the very special people they are. They treat their patients as if they were family. They are compassionate, caring people who are devoted to saving lives everyday.
Looking for a special way to acknowledge your hardworking nurses?
If you're looking for a way to honor your nurses and let them know how much you appreciate their hard work, chair massage is a great gift!   Our massage therapists can provide your nurses the caring touch they are always giving to others. Chair massage gives them a chance to relax and relieve stress.  Let them know you recognize they go above and beyond to help others.
Turn 2 Massage honors all the nurses who educate and care for us all.
Let Turn 2 Massage and our chair massage therapists give your nurses the relaxation and caring attention they deserve!
Contact us for a free quote for Chair Massage during Nurse Appreciation Week