Massage on Set in Atlanta. 
Turn 2 Massage provides mobile massage therapy for film and television. We provide chair massage on set or on location and travel to filming locations throughout the Atlanta, GA, area.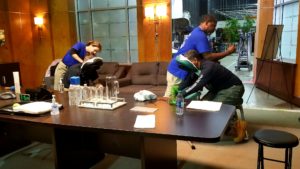 Turn 2 Massage been providing massage services for the production industry since 2010.  We understand the long hours are demanding and that it can take a toll both mentally and physically.
Our on set massage therapists will help relieve built up stress and tension, boost energy and keep everyone focused and on track. We help rejuvenate and re-energize. Our team of massage therapists can make a long day a great day with our massage on set services.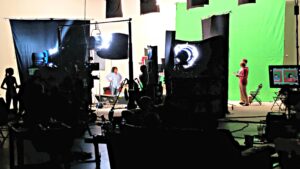 Turn 2 Massage brings "quiet on the set" to give you that "take 5" break you deserve. We can accommodate any size cast and crew. Contact us today to discuss your on set massage request.
             "Michelle and her colleagues provided excellent service and their presence was greatly appreciated by our cast and crew.  We would gladly retain their services on any production as it was a big help and stress reliever on set."
Rob Letterman
Director, Goosebumps
Our mobile massage therapists are also available for cast and crew massages in home. We offer customized full body table massage for both relaxation and pain relief. We also provide table massage on set.
If you're looking for professional massage therapists with years of experience working on film sets, Turn 2 Massage is the Atlanta film industry's choice for on set massage and massage on location services.