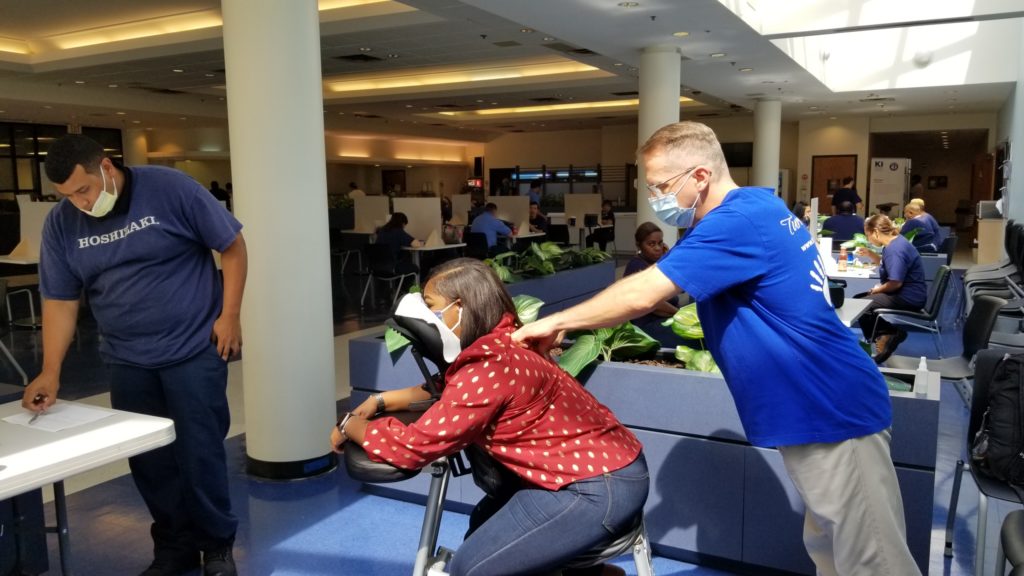 As we continue to deal with COVID19 and the many concerns surrounding our health and safety during the pandemic, we at Turn 2 Massage are taking the necessary precautions to continue offering our mobile massage services for both in home massage and corporate massage services in the safest way possible.      
Georgia Governor Brian Kemp issued an executive order regarding the guidelines to abide by when practicing massage therapy during this time.  Although we are a mobile massage service and much of the order pertains to massage establishments, we are taking the necessary safety precautions needed in order to provide both in home massage and massage in the workplace and doing so in the safest way possible.    Our massage equipment is sanitized after each sessions, whether it be in home table massage or chair massage at the office.    Therapists' sanitize their hands after each session.    It is also our requirement that everyone (including our massage therapists) wear a mask during the session.   If this is an in home massage service, everyone will need to have a mask on for the duration of the visit.  If this is an office massage visit, employees would need to arrive to their session wearing a mask.    Although this is not a practice any of us are use to (or enjoy for that matter), it will help us all get back to our normal way of life at some point.    Something I know we all cannot wait for!
If you have any other questions, please don't hesitate to contact us.    Stay healthy and safe!