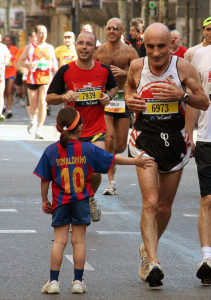 Sports events are a fun and competitive activity enjoyed by both the participants and the spectators.  From college and professional football, baseball, soccer, basketball and racing, to marathons, half-marathons, and 5 and 10 K run/walk fundraising events.  Atlanta has something for everyone all year long.
There is so much excitement in competitive sports and the energy is contagious.   Fun activities help rally the crowd.  From tailgaiting, to games, music and more.   Massage can be a great addition to a sporting event.  Whether it be for the players, runners, or fans, massage is a great way to energize everyone.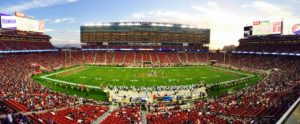 Pre-event massage for athletes can decrease anxiety and improve mental awareness which can be extremely helpful during competition.  And it helps warm the muscles, increase circulation and improve flexibility.   Massage at sporting events is also great for fans and attendees.   Not only does it feel great, but massage increases endorphins and improves mood.   Spectators in a good mood helps energize the players and that can have a huge impact on the athletes performance.
Massage at sports events is a healthy activity for everyone.  And, it can actually change the outcome of the competition due to the benefits and effects of the massage.