Corporate Chair Massage and Office Yoga
Corporate wellness in a competitive corporate world.
It's imperative to have incentives that will keep your employees happy and healthy. Things that will show your employees you appreciate them and are looking out for their well-being. Corporations are setting themselves apart by offering perks that allow their employees time to unwind and recharge. Whether it be corporate outings, games at the office, wellness challenges or massage and yoga.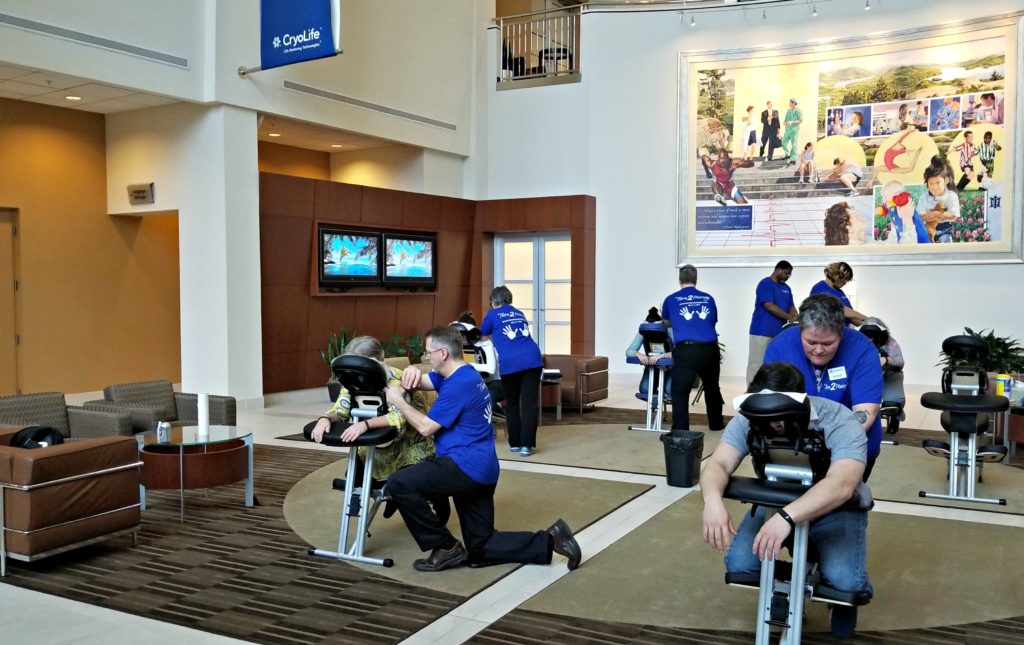 Turn 2 Massage offers corporate chair massage and office yoga services to employers looking for ideas that will help them retain good employees and create a positive, welcoming workplace. One where employees are excited to come to work. Employees have told us we are their favorite company perk! We always leave our clients' office knowing we've had a big impact on employee morale.
Don't just hear about the companies that give their employees these extra perks, be one!
Learn more about our corporate wellness services here: https://turn2massage.com/corporate-chair-massage.html and https://turn2massage.com/yoga-at-work.html